TOTOWA, N.J., June 25, 2020 (Newswire.com) –​​Many families in Livingston, New Jersey are currently in search of a new caregiver for their senior loved ones as they return to work. Home care is preferable to long-term care facilities, as the latter arrangement exposes seniors to the risk of contracting the virus. Fortunately, skilled home health aides at The Senior Company provide compassionate and respectful home care in a safe and comfortable environment.
Seniors can get New Jersey skilled care administered by The Senior Company regardless of their scheduling needs. The company meets them all with live-in care around the clock or part-time, full-time, temporary or permanent care.
Since The Senior Company hires fully-licensed nurses in Livingston, they can administer a wide range of services including:
Bathing and dressing
Grooming
Housekeeping
Errands
Monitoring vital signs
Providing feeding tube support
Meal assistance
Managing medication on a weekly basis
Caring for wounds
Providing catheter support
Administering IV therapy and injections
Providing hospice care support
Hospital transfers
Dementia support
Incontinence care
The Senior Company takes the well-being of patients very seriously. To that end, the company's home health aides in New Jersey follow safety protocols such as the following:
Wearing personal protective equipment (PPE).
Getting screened before entering a patient's home for the first time and when they return to work after taking time off.
Giving PPE equipment to seniors and their families, as well as hand sanitizer, germicidal wipes, digital thermometers and more
Home care protects seniors from getting exposed to the large staff typically found at facilities and to fellow residents. The Senior Company assigns a dedicated caregiver to each patient.
"With the families of seniors returning to work, they need the comfort of knowing their loved one is in good hands. When families entrust The Senior Company with their care, they can rest assured we will look after them as if they were a member of our own family," said Calvin Bynum, Executive Director at The Senior Company.
About The Senior Company
The Senior Company is a trusted New Jersey home health care agency that provides 24/7 home care services for the elderly. As a full-service New Jersey Home Health Care Agency, The Senior Company specializes in providing support for seniors who may need full-time home care assistance, live-in home care assistance or part-time home care assistance at home or in a facility after transitioning from the Hospital or Skilled Nursing Facility in their local area.
The Senior Company is a Dual Licensed, Dual Accredited, Bonded & Insured Certified Home Health Care & Certified Help Firm practicing in the North New Jersey area. The Senior Company provides Personal Care as well as Skilled Nursing Care services that are available to help seniors and families who are in need of assistance with activities of daily living. Some of these "ADLs" include bathing, toileting, dressing, light housekeeping, meal preparation, errands, hospice care and other personalized hourly or live-in home care services.
The Senior Company is accredited by the Commission on Accreditation for Home Care for meeting the industry's highest recognized standards of care in The State of New Jersey.
The Senior Company​
​Totowa: 973-355-6336​
Hackensack: 201-355-5209
Source: The Senior Company
How to Choose and Pay For Senior Care ?
In this blog, we will explore tips on choosing and paying for senior care, focusing on Medicare coverage for skilled nursing facilities.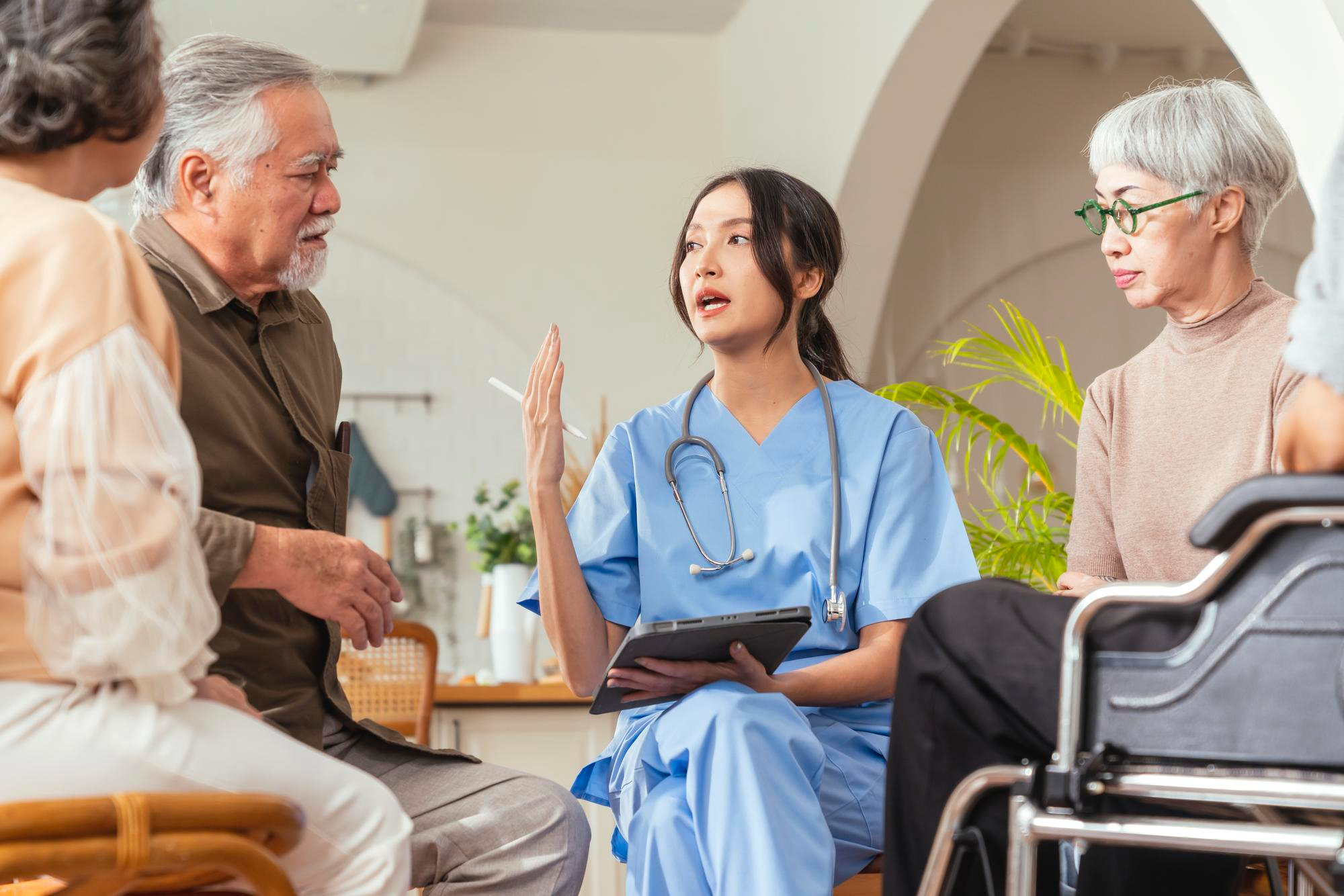 How to Overcome Old Age Weakness
The most common physical weakness associated with aging is a decrease in muscle strength and coordination. This can lead to falls, balance issues, and difficulty with mobility.